Generation Wealth is now open at the ICP Museum in New York (September 20th, 2017 – January 7th, 2018)
Starting 11/17/17, Anthology Film Archives announces new film series, GENERATION WEALTH, inspired by "GENERATION WEALTH by Lauren Greenfield".
Phaidon Press wins Lucie Award 2017 for "Best Book Publisher of the Year" for Generation Wealth: Lauren Greenfield
ART REVIEWS/PRESS COVERAGE – New York Times, artnet, Wall Street Journal, The New Yorker, Art in America, Artsy, ArtForum (Phaidon monograph/NY exhibit review), Aperture, Brooklyn Rail, Blouinartinfo, Goodreads, Refinery29, Observer, CNN, Money Magazine, L'Obs, New York Magazine, NY Post, Metro USA, untapped cities, Observer, Quartz, Glam, Aftenposten, De Standaard, National Geographic Germany, Focus Magazine, ArtForum (LA exhibit), Professional Photography (UK)
ARCHIVED NEWS – Latest news on Lauren Greenfield here and here
BUY – The Generation Wealth book (Phaidon Press) is now available in bookstores and e-tailers worldwide.
SOCIAL MEDIA – Follow Lauren Greenfield on Twitter, on Instagram , on Facebook
WEB – Learn more about Lauren Greenfield on her personal website, and on INSTITUTE
CONTACT INFORMATION
All matters relating to editorial licensing of GENERATION WEALTH – matt@instituteartist.com
All others matters relating to the GENERATION WEALTH project – frank@evergreenpictures.tv
All press matters relating to the GENERATION WEALTH monograph – Kate Greenberg for Phaidon North America, and Orla Houston-Jibo for all of Phaidon's international territories.
About "Generation Wealth"
"Generation Wealth" is a multi-platform project that Lauren Greenfield has been working on since 2008, and is being released in 2017 as a museum exhibition, a photographic monograph, and a feature documentary film.
Lauren Greenfield's "Generation Wealth" is an extraordinary visual history of our growing obsession with wealth. Weaving two and a half decades of work into an epic narrative, Greenfield has created a revelatory cultural documentation of wealth for viewers to explore through a retrospective film, book and exhibition.
Through riveting first-person interviews, Greenfield's journey starts in Los Angeles and spreads across America  and beyond, as she documents how we export the values of materialism, celebrity culture, and social status to every corner of the globe. We embark on this journey with Greenfield as she travels the world – from Los Angeles to Moscow, Dubai to China –  bearing witness to the global boom-and–bust economy and documenting its complicated consequences.
We hear the stories of students, single parents, and families overwhelmed by crushing debt, yet determined to purchase luxury houses, cars, and clothing. We visit the homes and observe the rituals of the international elite—from Bel-Air to Monaco, Russia to China. We gain intimate access into the lives of those that rose to extraordinary wealth and then lost "big" during the global economic crash of 2008. And we encounter the A-list celebrities we follow on reality TV and social media, the same influencers who shape our consumer desires and sense of self.
Provoking serious reflection, "Generation Wealth" is not about the rich, but about the desire to be wealthy, at any cost.
"GENERATION WEALTH"
Directed by Lauren Greenfield
COMING SOON…
ICP Museum, New York
September 20, 2017 - January 7, 2018
250 Bowery, New York, NY 10012
GENERATION WEALTH by Lauren Greenfield presents twenty-five years of work by Greenfield, who uses photography, oral history, and film to examine the pervasive influence of money, status, and celebrity in America and abroad. The first major retrospective of Greenfield's work, the exhibition features nearly 200 photographs, numerous first-person interviews, and documentary film footage, forming a thematic investigation of how the pursuit of wealth, and its material trappings and elusive promises of happiness, has evolved since the late 1990s. Weaving together stories about affluence, beauty, body image, competition, corruption, fantasy, and excess, Greenfield's sweeping project questions the distance between value and commodity in a globalized consumerist culture.
Greenfield's lushly colored photographs are densely packed with visual information. These images and the ways in which the sitters present themselves are alternately shocking, humorous, touchingly vulnerable, and, often, unnervingly brash, a quality that reveals the trust Greenfield builds with the people on the other side of her camera. Paired with candid interviews of the sitters, each picture and encounter behind it is an attempt to understand what motivates individuals in their pursuit of the "good life." Taken as a broader social document, the accumulation and intersection of their stories, which are primarily American but also include perspectives from Ireland, Iceland, the United Arab Emirates, China, and Russia, explore the separation between inherent personal values and the priorities that are marketed to consumers en masse.
GENERATION WEALTH chronicles a progressive distortion of the American Dream in the twenty-first century and questions its sustainability. By organizing twenty-five years of work into one complex narrative, Greenfield also seeks to better understand the system that ties so many of our largest commercial industries—among them fashion, entertainment, real estate, and banking—together and how their standards shape our behavior.
Lauren Greenfield was born in 1966 in Boston, Massachusetts, raised in Los Angeles, and earned her B.A. in Visual and Environmental Studies from Harvard University in 1987. Greenfield's work has appeared in numerous publications, including ELLE, The Guardian, Harper's Bazaar, Le Monde, Marie Claire, National Geographic, New York Magazine, The New York Times Magazine, The New Yorker, and Vanity Fair. She is the director of four full-length documentary films, including the Emmy-nominated Thin (2006) and award-winning Queen of Versailles (2012), and five documentary shorts. Greenfield's latest feature-length documentary Wealth: The Influence of Affluence will be released in the fall of 2017.
GENERATION WEALTH by Lauren Greenfield was originally shown at and created by the Annenberg Space for Photography, Los Angeles. The exhibtion is accompanied by a monograph published by Phaidon.
VI$IT
Annenberg Space for Photography, Los Angeles
April 8–August 13, 2017
"GENERATION WEALTH by Lauren Greenfield" examines the influence of affluence over the last 25 years, illustrating the globalization of materialism, celebrity culture and social status.
This timely, thought-provoking collection explores how "keeping up with the Joneses" has become Keeping Up with the Kardashians, magnifying the aspirational gap between what we want and what we can afford. The exhibit is not about the rich, but the pervasive desire for more.
This exhibit is a revelatory cultural exploration that presents 209 color-saturated prints, 42 riveting first-person interviews, accompanying multimedia projections, short films, and an original installation documentary film (entitled "The Wealth Project", 26 mins).
The Annenberg Space for Photography is located at 2000 Avenue of the Stars (Century City), admission and parking is free to the public.  Open Wednesday to Sunday until August 13th, 2017. For more information click on the VI$IT button below.
VI$IT
"Lauren Greenfield's photographs range from hilarious to terrifying, sometimes in the same image. The images are unjudgemental – dystopian shock and awe somewhere at the end of Empire – and yet moving: she makes it personal. It could have been me." —Brian Eno
"Like Dante, Lauren Greenfield has managed to capture the true depravity of the world."—Errol Morris
"Generation Wealth is a comprehensive study of excess and evolution. Revolting and revelatory, sobering and stunning. Lauren Greenfield is the Doris Kearns Goodwin of the visual medium." —Jamie Lee Curtis
"A staggering indictment of materialism." —Smithsonian Magazine
"Over the last 25 years, Greenfield, who is as much sociologist as photographer, has turned her camera on every imaginable expression of wealth and, as such, is uniquely qualified to comment on our increasingly off-the-rails obsession with affluence." —Fast Company
PURCHA$E
"Lauren Greenfield: Generation Wealth" is both a retrospective and an investigation into the subject of wealth over the last twenty-five years. Greenfield has traveled the world – from Los Angeles to Moscow, Dubai to China – bearing witness to the global boom-and-bust economy and documenting its complicated consequences. Provoking serious reflection, this book is not about the rich, but about the desire to be wealthy, at any cost.
Hardcover: 504 pages
Publisher: Phaidon Press (May 15, 2017)
Language: English
"From Bel Air to Beijing, Lauren Greenfield has an unparalleled gift for capturing modern wealth in all its baroque permutations. Her images are viscerally intimate-sometimes comic, sometimes tragic, and always unforgettable. Generation Wealth is that rare masterpiece that will keep you engrossed from cover to cover and lingering on the memory of its images long after you've put it down." —Kevin Kwan, bestselling author of "Crazy Rich Asian"
"Greenfield is a prodigious talent, and this book is a masterpiece. If I had the privilege of putting together the time capsule left underground for future generations, I am certain that Generation Wealth would be in the box." —Juliet Schor
"With a golden cover and 650-odd images inside, [Generation Wealth] is a sociological record of the extreme measures taken to acquire and spend money, what Greenfield calls "the influence of affluence." —The New York Times
"[A]n anthropological deep-dive into the way the very idea of wealth has infected the human psyche globally." —Los Angeles Times
PURCHA$E
Author – Lauren Greenfield is an Emmy-award-winning photographer and filmmaker. A preeminent chronicler of youth culture, gender, and consumerism, her documentary The Queen of Versailles won the Best Documentary Director Award at Sundance in 2012. Her photographs have been widely published, exhibited – and collected – and her Super Bowl commercial, Like a Girl, went viral and swept the advertising awards of 2015.
Contributor – Juliet Schor is an author, economist, cultural critic, and professor of sociology at Boston College. Her research focuses on the economics of work, spending, the environment, and consumer culture.
Contributor – Trudy Wilner Stack was Curator of Exhibitions & Collections at the Center for Creative Photography, the University of Arizona for over a decade, after holding positions at the Pennsylvania Academy of the Fine Arts, the International Center of Photography, and the Birmingham Museum of Art. She has curated dozens of exhibitions of contemporary and historical photography around the world, and is a frequent contributing author and lecturer.
"Through Greenfield's lens, the accumulation of wealth comes off more as a destructive addiction than a path to self-improvement. She shoots like a documentarian, both empathetic and non-judgmental when confronted with women who use plastic surgery to cope with family strife, or with white collar criminals." —Bloomberg Pursuits
"Generation Wealth takes us down the yellow brick road where we are able to see who we, as a collective, are becoming. Like Studs Terkel with a camera, Greenfield's lens allows us to watch the transmogrification of the American Dream of success through hard work, modesty and discipline turn into a nightmare of conspicuous wealth, excess and addiction…Whether the photographs are humorous, heart-wrenching or both we never feel judgement, just observation and that observation gives us room to know we are all complicit in varying degrees." —Jennifer Beals
"Offers a gold-encrusted portrait of our time." —Huffington Post
"Oh please, Americans do not hate the rich; they want to be them. Every American believes that they are the impending rich, and that will never change."— Fran Lebowitz
If you have any suggestions as to other materials that we should be listing here, please send your emails to frank@evergreenpictures.tv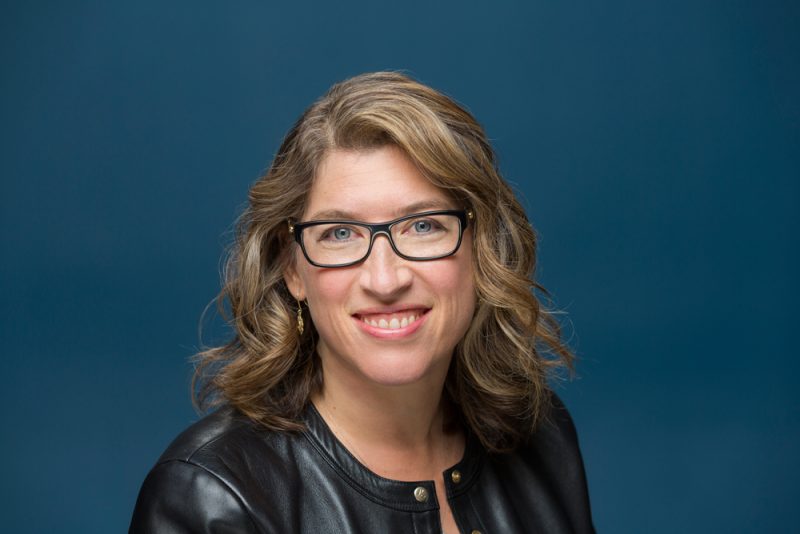 Lauren Greenfield (latest news here)
Acclaimed Emmy-winning documentary photographer/filmmaker, Lauren Greenfield is considered a preeminent chronicler of youth culture, gender and consumerism, as a result of her monographs "Fast Forward", "Girl Culture", "THIN", "Generation Wealth" and other photographic works, which have been widely published, exhibited, and collected by museums around the world, including the Art Institute of Chicago, Los Angeles County Museum of Art (LACMA), the J. Paul Getty Museum, the San Francisco Museum of Modern Art (SFMOMA), Smithsonian, the International Center of Photography, the Center for Creative Photography, and the Museum of Fine Arts (Houston).
Recently, Greenfield directed the record-breaking Superbowl and viral spot "#LikeAGirl" (90+ million downloads and 12 billion impressions) which was voted by YouTube as the third best ad of the decade. Sweeping the advertising awards of 2015, Greenfield was named the #1 director and Most Awarded Director by AdAge, the first woman in commercial history to ever top this list, the spot won a 2015 Emmy, 14 Lions (including the Titanium Lion) at the Cannes Festival of Creativity, 7 Clios, 5 Art Directors, 8 pencils at the D & AD Awards, and the Best in Show at the AICP Awards, upon which it became part of the Museum of Modern Art (MoMA) collection. Additionally, ESPN has named her one of their Top 25 Impact Influencers of 2015 and the recently released sequel "Unstoppable Like a Girl" is one of the top 10 YouTube ads of 2015, having received 80 million impressions to date.
Her latest feature-length film, "The Queen of Versailles" was the Opening Night film of Sundance 2012 where it won the Best Director Award in the U.S. Documentary Competition. "The Queen of Versailles" went on to box office success and critical acclaim, including winning the Brisbane International Film Festival Prize, and nominations for Best Documentary by the Directors Guild, International Documentary Association, Critics Choice, and the London Critics Circle Film Awards. Lauren previously directed three award-winning documentary films – "THIN" (HBO), "kids + money" (HBO) and "Beauty CULTure" (Annenberg Space for Photography) that opened at Sundance and Tribeca Film Festivals.
Named one of the 2015 Top 10 directors in Adweek's Most Creative 100 People and by American Photo as one of the 25 most influential photographers working today, Greenfield started her career as an intern for National Geographic after graduating from Harvard in 1987. Her photographs have regularly appeared in the New York Times Magazine, Time, GQ, and The Guardian, and have won many awards including the ICP Infinity Award, the Hasselblad Grant, the Community Awareness Award from the National Press Photographers, and the Moscow Biennial People's Choice Award. She lectures at museums and universities around the world and serves on the Advisory Committee of Harvard University's Office for the Arts.